Companies around the world are trying to cope with the problem of severe labor shortages. Today, this problem, dubbed the "Great Retirement", is so widespread that employers are forced to look for new ways to attract and retain employees. Construction companies are also having difficulty recruiting staff for their construction sites.
It's a great idea to introduce technologies to construction sites that help workers stay healthy, make their work easier and make them happier. Examples of such technologies are exoskeletons, robotic suits, and wearable electronic devices.
Given the stress that the human spine undergoes during various construction site operations, provide much-needed support to the back muscles with an exoskeleton and your workers will enjoy going to work every day.
Currently, both rigid and soft exoskeletons of industrial type have been created. There are a number of important factors to consider when investing in exoskeletons for your workers – will the device be comfortable to wear in your construction site environment and does it allow for a full range of motion?
A rigid exoskeleton supports and increases the strength of the worker's muscles throughout the day, but it can also interfere, resulting in all sorts of troubles, from discomfort to joint injuries. This happens when the worker decides to "adjust" the device to make it more comfortable.
Such interference can make this complex mechanism less efficient, and even worse, it can make it work counterproductively. What started out with good intentions may end up aggravating the problem and refusing to use a useful device.
Importance of exoskeletons for the construction industry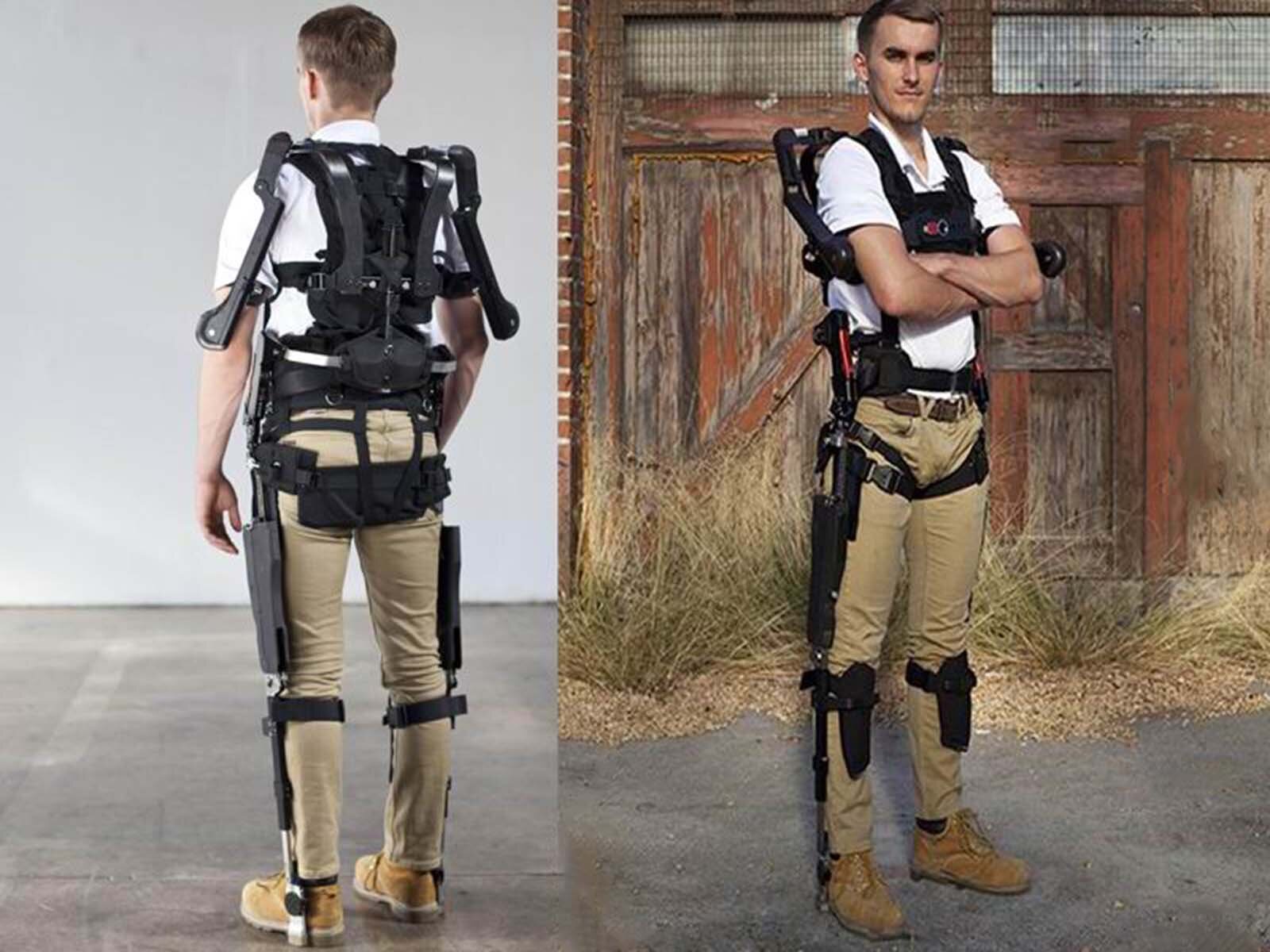 In fact, if workers experience inconvenience or discomfort while using exoskeletons, their implementation in production can turn into a real battle.
That is why for many industries, and in particular for construction sites, soft exoskeletons that are comfortable to wear and do not restrict freedom of movement are more practical. To get the job done, it is very important for the worker that the exoskeleton or robotic suit allows them to perform any tasks assigned, which means that the worker needs complete freedom of movement and the absence of distractions.
The flexible and lightweight design of soft exoskeleton suits, which are designed to fit any body type and can be worn all day long, has incredible potential. They can be used to unload the muscles of the back with frequent bending of the body, lifting weights and stereotypical working movements.
These operations are especially common on construction sites, where work is often carried out in an uncomfortable position, and loads must often be lifted and carried by hand. The harmful effects of such frequent loads and postures on the spine accumulate throughout the work, so workers on construction sites need the most protection.
The role of exoskeletons in the fight against occupational diseases of the musculoskeletal system
The growth in the use of industrial exoskeletons is encouraging. These technologies can help in the fight against such a serious problem as occupational diseases of the musculoskeletal system (ODA).
The Occupational Safety and Health Administration (OSHA), part of the U.S. Department of Labor, has stated that occupational diseases are often the leading cause of lost or limited work time. According to the Bone and Joint Initiative, the annual cost of back pain in the US alone is $253 billion.
According to AmTrust Financial, the introduction of exoskeleton devices that protect the spine during body bending and heavy lifting, which often cause occupational diseases of the musculoskeletal system, can have a positive impact on the health of workers' compensation insurance by reducing the number of occupational injuries requiring long-term rehabilitation.
However, as AmTrust Financial emphasizes, incorrect wearing of exoskeleton devices by workers can lead to an increase in insurance claims.
This means that in the fight to reduce the incidence of occupational ODE diseases, the interest of the workers themselves in the correct use of exoskeleton devices is important.
When they feel comfortable using exoskeleton devices, realize how much easier, faster and more efficient they can get their work done, and experience an improvement in their quality of life, the way they do physical work can change forever.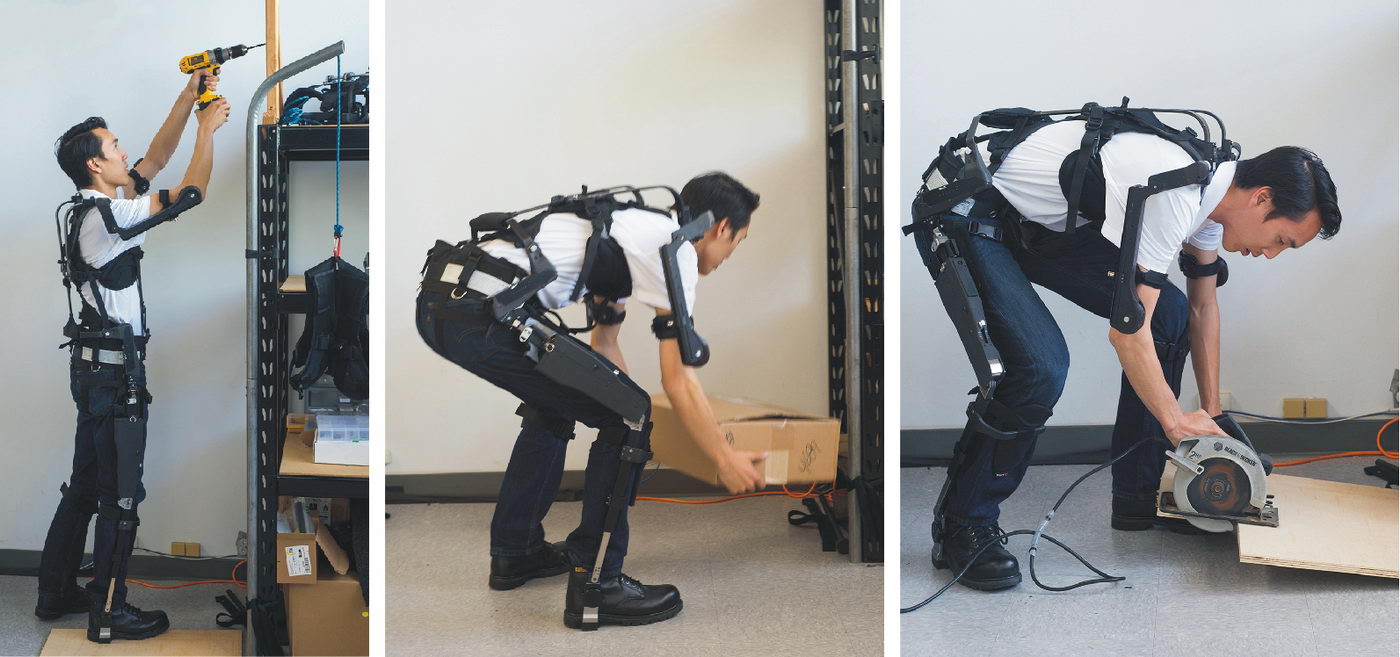 Construction productivity
The importance of maintaining productivity levels and meeting deadlines, coupled with the tedious work movements and postures required to do their job, puts construction workers at risk of spinal injuries that can keep them out of work for long periods of time.
According to a study by the Center for Construction Education and Research, back pain is 20% more common in construction workers than in other industries.
Industrial exoskeleton devices give construction companies the opportunity to protect their workers from injury, potentially reduce the cost of worker compensation, and, most importantly, provide their workers who choose to work as construction workers with a better quality of life.
At the same time, it is important to ensure their correct use, because the completeness of freedom of movement, the efficiency of this biomechanical system, and how comfortable its operator will feel very much depend on this.