More recently, the word "telematics" was unfamiliar to many, and even caused awe. For some, this mysterious word was associated only with telecommunications, information technology and the transfer of difficult-to-understand data.
Today, the term has become part of a larger concept, according to which the modern construction site is an "ecosystem" that is characterized by the same number of moving and interconnected components as any natural environment.
Despite this bold statement, the latest advances in modern technology promise construction companies that see themselves as part of a much larger picture to make it easier to work on the job site, to maximize productivity and make their operations more efficient now.
Comparing a construction site to a natural ecosystem may seem a bit of a stretch, but it's only about the idea of ​​interaction between its constituent parts.
According to Soeren Brogaard Jensen, Director of Account Management at Trackunit, there are already complex interactions on today's most modern construction sites between original equipment manufacturers (OEMs), equipment rental companies, which are often suppliers of this equipment. , special companies that carry out project planning, and companies that implement projects and use special equipment for this.
But what does data sharing look like for equipment owners in practice?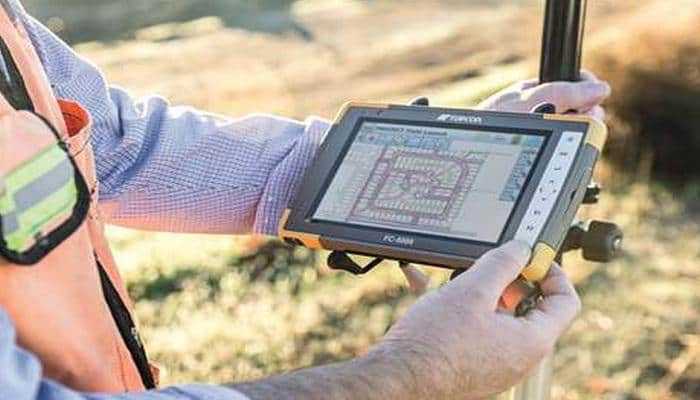 In answering this question, Soren-Brogard Jensen recalls how construction companies used to buy machines and then choose a telematics system and use that system to modernize their fleet of construction equipment. The data collected using the telematics system remained with the owner of the equipment. This is often the case today, but OEMs have increasingly begun to factory-fit telematics and equip their machines with telematics at the factory.
There are an infinite number of indicators that can be measured, but only a fraction of them are relevant to the average equipment owner. However, the remaining data can be extremely valuable to OEMs.
Such data can be easily accessed through an Application Programming Interface (API) that connects each piece of equipment to a server to which all data is sent. In other words, for the user, this can happen imperceptibly and does not require any effort on the part of the owner of the equipment or the enterprise operating the equipment.
From barcodes to artificial intelligence
Telematics technologies have come a long way in their relatively short history, and their evolution is gaining momentum.
Holger Pietzsch, vice president of marketing for surveying equipment manufacturer Leica Geosystems, a division of Hexagon's technology multi-brand group of companies, explains how telematics delivers benefits on three levels: for operational efficiency, for asset management, and for increase the efficiency of the operator or work on the construction site.
"In its simplest form, the evolution of telematics systems can be compared to the evolution of barcodes, which are used to track and control the movement of goods in supply chains: they help improve the efficiency of internal operations," says Holger Pitzsch, noting that an OEM can track with using a telematics system, such as the status, location, and workload of the machines they sold.
When it comes to asset management, telematics systems use a data "wrapper" around each piece of equipment to remotely monitor it and provide feedback to the owner, such as how much fuel an individual machine is consuming, whether the engine is overheating, or whether there might be engine overheating issues in the the future.
"Real history" of the work of construction equipment
Aggregating data from different vehicle owners gives OEMs the ability to learn the "real history" of vehicle performance based on the experience of real users. This is essential for equipment design and improvement, and both owners and operators can benefit from it in the long term.
For example, the average aerial platform has hundreds of measurement points that are used to continuously monitor the operation of hydraulic systems and the engine, and receive alarms, etc. Only 30% of the data coming from these measuring points is relevant for the aerial platform user.
Much of the data collected is the result of user responses to error codes, which can be as simple as a seat belt warning message, or as critical as a malfunction leading to inevitable component failure.
Construction contractors are interested in being able to control their production costs and use technologies that will allow them to get a visual representation of how much soil was loaded into each truck in the pit.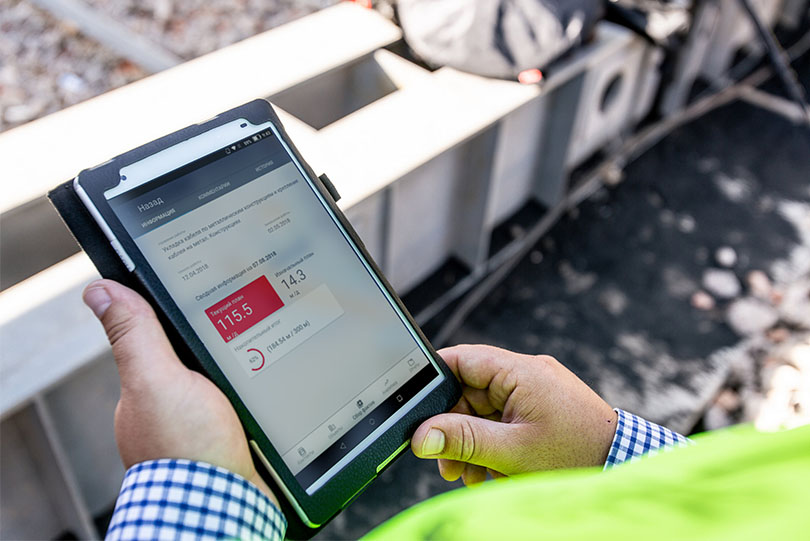 Today, this can be done, for example, using a loader bucket load measurement system and special software tools, such as Trimble's InsightHQ quarry management portal, which can generate reports containing performance data that can be viewed in a web browser or in a special app on a smartphone.
"Think tank" of construction
As the amount of data that is transferred and aggregated using telematics technology increases, there is more opportunity for OEMs to create more intuitive and intelligent hardware.
"If you keep track of a population of 500,000 machines occupying a certain area, you can start to predict which machine needs to be prepared for which type of work and in which area," says Soren-Brogard Jensen.
"We are trying to take these artificial intelligence algorithms and understand how we can not just make the data publicly available, for example, for at least one client, but create an open source system, practically a "think tank" of construction.
Telematics has already brought many benefits to today's construction sites, and this trend promises to continue and even accelerate as the amount of data exchanged between stakeholders grows.