With an increasing shortage of qualified surveyors in the construction industry, manufacturers of surveying instruments and equipment are constantly working to make their products designed for the construction industry as easy to use as possible.
Easier-to-use and therefore more understandable total stations, laser rangefinders, levels, and increasingly efficient GPS-based construction equipment control systems make it easier for contractors to complete surveying tasks, help speed up the pace of work on a construction site and increase worker efficiency.
In an effort to make surveying equipment for the construction industry simpler, manufacturers have focused their efforts on creating a simpler and more intuitive user interface, according to Ian Stilgoe, marketing and technical support manager for Topcon, an American manufacturer of surveying equipment and automated control systems.
Craig Hill, marketing director for the geomatics division of Swiss company Leica Geosystems, noted that GPS-based equipment can be complex. Processes such as communicating with a network of base stations to receive real-time on-site updates can be challenging.
Workflow Efficiency
According to Ian Stilgoe, the ability to transfer data between the office and the construction site is "definitely a major shift in the industry" and is what most survey equipment manufacturers are focusing on. Ian Stilgoe emphasized that, in addition to automating construction equipment, Topcon is exploring the possibilities of automating workflows on the construction site.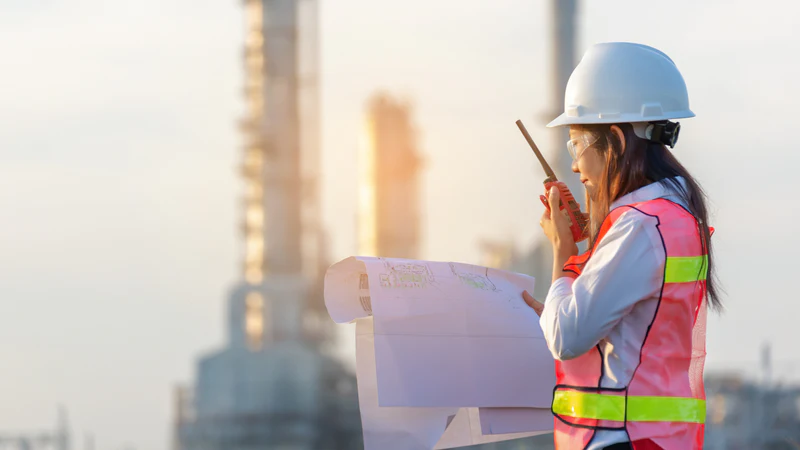 "This ability to communicate between the designer, the office and the contractor is provided by telemetry, which allows project parties to monitor the effectiveness of work as it progresses.
Unlike reports sent once a week, telemetry systems provide "live broadcast" of data throughout the day. This allows contractors to see where they have deviated from the designed program, how much it will cost them, and having real-time information means they can take corrective action faster," added Ian Stilgoe.
Trimble has released the Trimble SCS900 Site Controller software, which provides real-time data transfer between the office and the job site and improves workflow efficiency. An important part of Trimble's portfolio of products for connected construction sites is the SCS900's advanced wireless communications.
"With the new two-way communication capability, on-site work teams are more connected to the office than ever before," says a Trimble spokesperson.
Automated control systems for machinery
The growth in the number of navigation satellite systems contributes to the rapid development of equipment control technologies. In the near future, four independent global navigation satellite systems will operate. According to a Leica representative, only the American Navstar GPS system and the Russian GLONASS system are currently fully operational.
The Chinese BeiDou/Compass satellite navigation system joined these two systems. In 2016, the European navigation satellite system Galileo was officially put into operation in the "initial operational performance" mode. With the growth in the number of satellites, signals and frequencies, the use of satellite navigation technology in cities and populated areas should become easier and faster.
According to Ian Stilgoe, the use of GLONASS satellites increases the efficiency of GPS by 40-50%. The full commissioning of the Galileo system will make GPS work faster and more accurate by another 40-50%. By itself, this is not significant, but on multi-system devices, positioning at the centimeter level is definitely accelerated.
According to Craig Hill, expanding the range of satellite navigation systems that the equipment can work with ensures that the company's products meet the requirements of tomorrow. "If our customers buy a machine control system today and can upgrade it in the future, it is a safe investment for our customers."
Leica's new construction machine control systems, including the Leica PowerGrade system, use the PowerSnap wireless concept to quickly move the control console from one machine to another.
The PowerGrade system is an innovative leveling system that allows you to control the position of the working body of a construction machine in order to ensure high accuracy and evenness of the subgrade. A traditional single-system control panel can only be installed on a bulldozer or grader, according to a Leica spokesperson.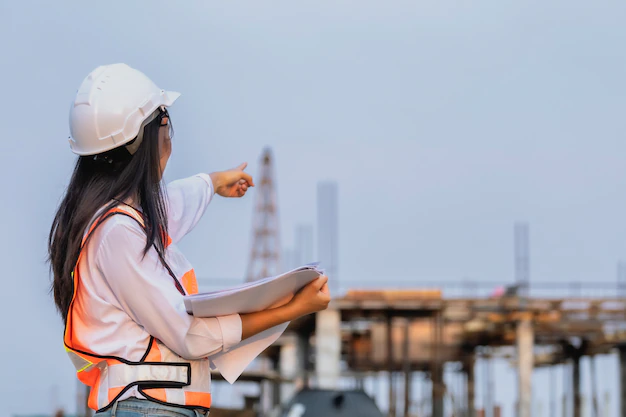 The PowerSnap's quick connect and disconnect feature allows the operator to immediately switch from one configuration to another, the spokesman said. Machine-specific settings are permanently stored in a docking station added by the operator.
According to the company, all "breakthrough" solutions for profiling process control and automation of machine control, which are based on the PowerSnap concept, are wireless and ready for the deployment of the company's Web services.
According to Ian Stilgoe, no construction machine control system can completely replace the scarce, highly skilled grader drivers, but such a system will definitely help contractors increase the productivity of their workforce.
Development of new products
According to Ian Stilgoe, Topcon's most significant development in the field of construction machine control systems was the successful integration of inertial sensors into a GPS-based control system.
Currently such a system, known as Topcon 3D-MC, is used on bulldozers. Topcon's 3D-MC system, which is a variation of 3D construction management systems, uses a dedicated MC² inertial sensor instead of a conventional tilt sensor.
Topcon President and CEO Ray O'Connor called the 3D-MC² control system a breakthrough, "removing the last barrier to improving jobsite productivity."
According to Anton Kehl, there is a constant desire to increase the speed of cars, but this desire is restrained by fears that this could damage the engine. "However, it is clear that speed matters, as does accuracy at higher speeds," Anton Kehl added. Hexagon Machine Control Division is seriously considering finding new technologies that can meet this challenge.